A client needed a Safari photo that's royalty free and could be used for commercial purposes. Pixabay has been one of my go to places for free photos (not an ad). They have a decent collection but success of finding the right photo can be a hit or miss. You do get what you pay for right? However, with a little bit of creativity and editing, a usable photo with good subject framing can be just what you needed.
Below is the photo that caught my eye. It seemed to have a lot of potential even though the pair of elephants alone didn't portray the Safari vibe the client wanted. By the way, do keep in mind the budget was small, which means editing and enhancements could not be complicated – time is money after all.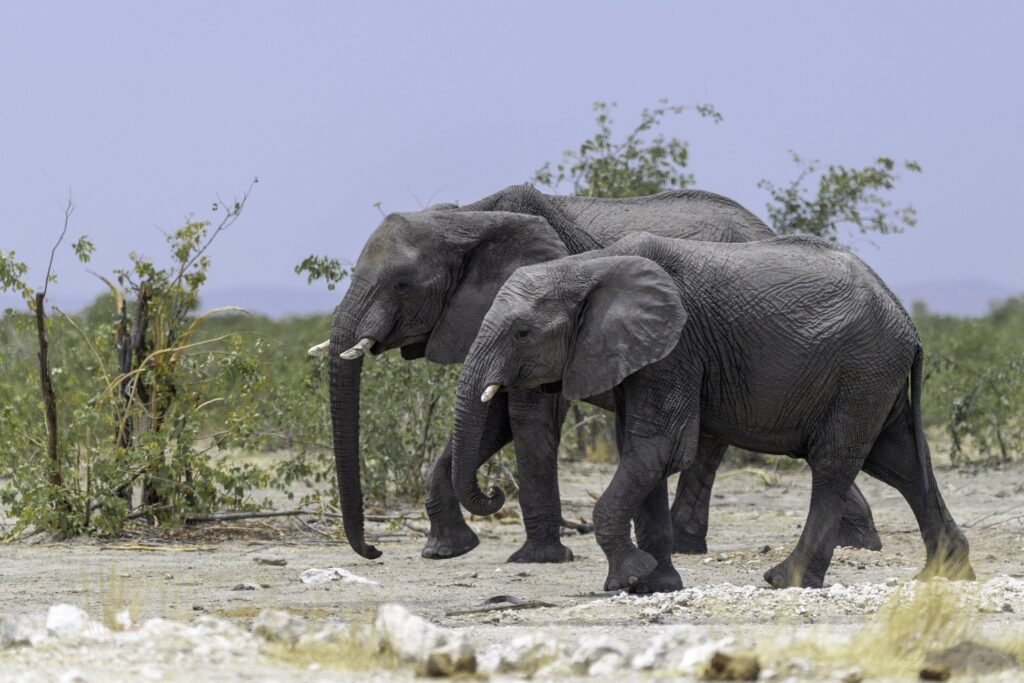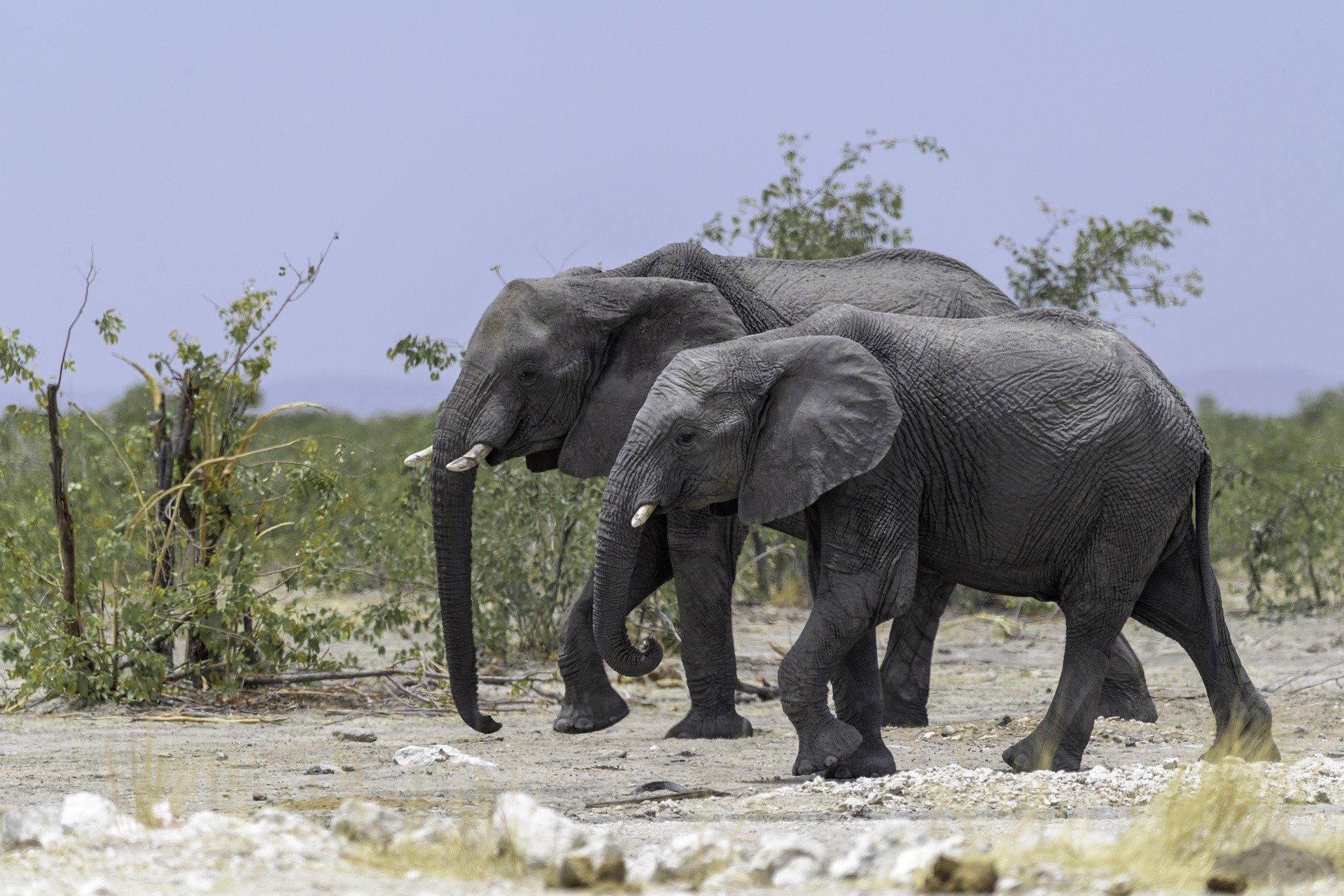 To reduce editing time, I didn't detract too much from the original photo. First task was to do some noise reduction on the whole photo and then some sharpening on select areas to get the details back. There were some bushes around the subjects (elephants) that were distractions and needed to go. When I think of Safari, my preconceived notion tells me the atmosphere needs to have an orange dry gritty tone. So color adjustments were done to reflect that tone.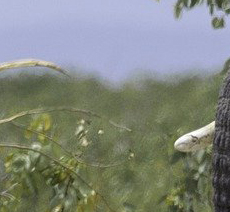 If you look closely, the tree environment looks damaged. Thus, anything I added had to have the same appearance. A broken tree and a rustic rock did the trick. The sky looked flat but adding a faded mountains scene in the horizon gave the background some character and added some separation from the subjects. After removing some of the bushes, the right side felt empty. A distant tree was added. The quality of the tree wasn't the best but it served its purpose as subject framing as well. Of course, no Safari photo would be complete without some birds flying in the distance.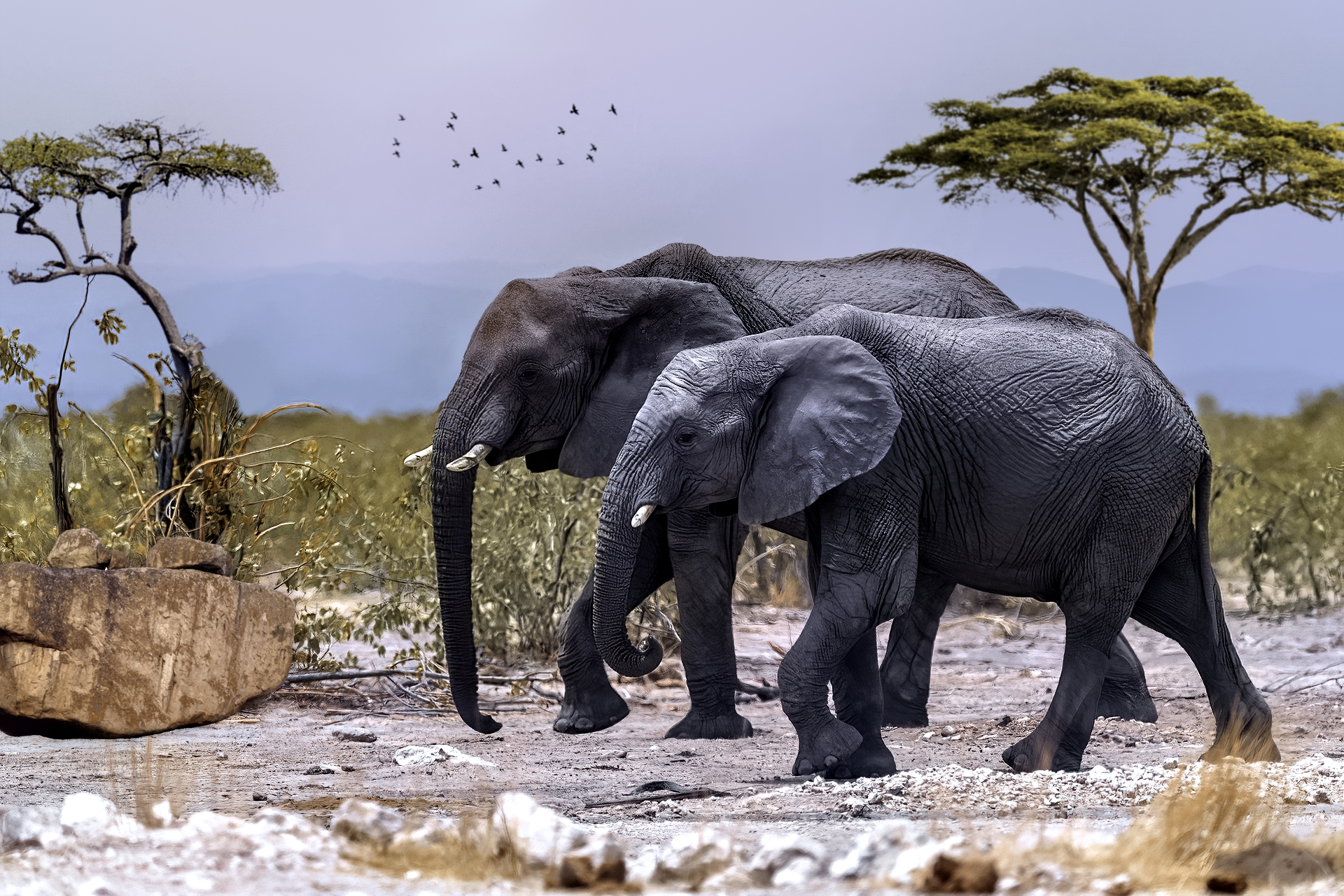 After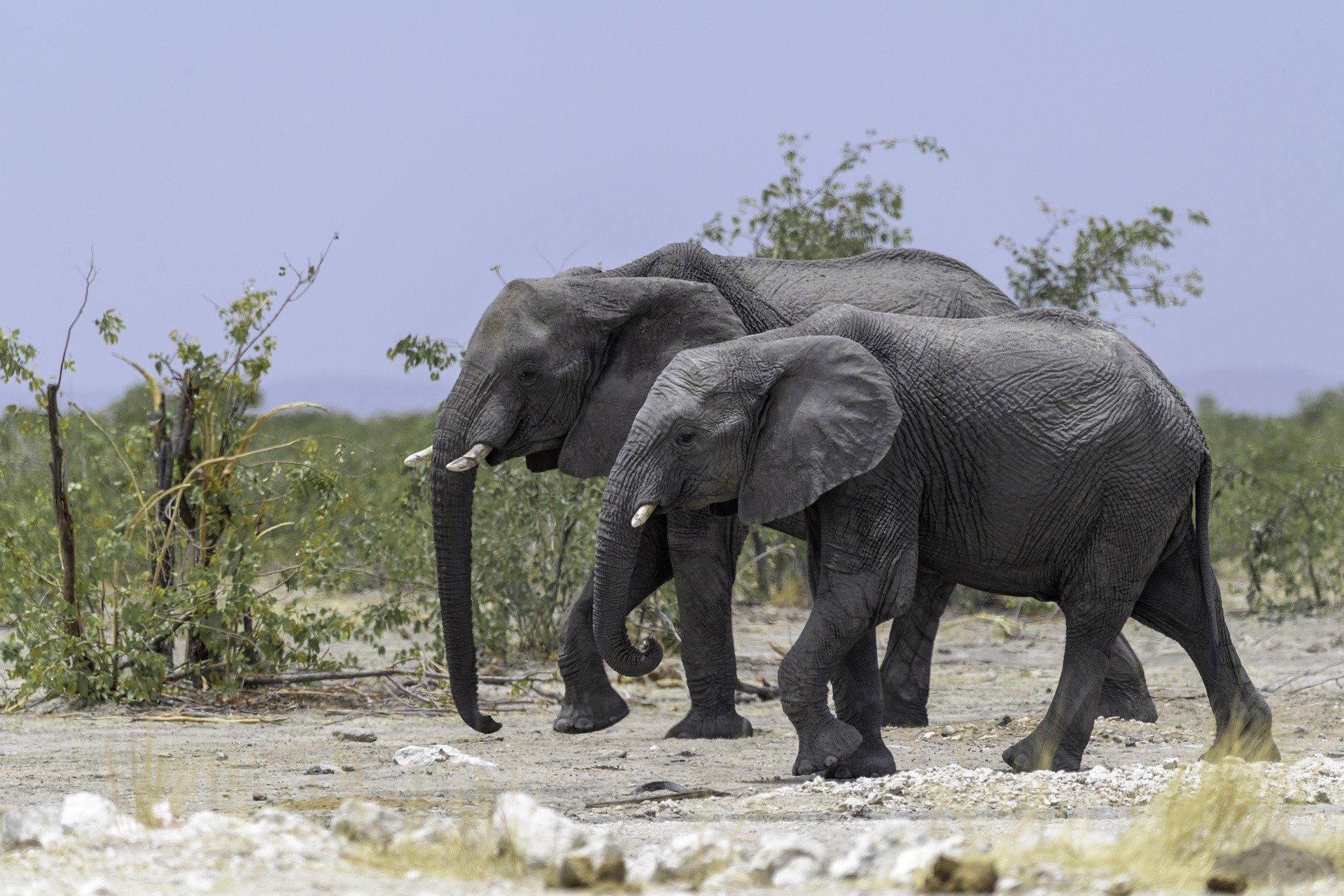 Before
Please refresh the page if the slider above is not visible.
Again, to keep editing to as minimal as possible, that is all I did to enhance the simple elephants photo into a Safari adventure. Needless to say, the client was happy with the final photo. If you have any photos that you'd like me to edit, drop me a message.